Ridiculum, and a Tangent
Written by Cori, Posted in Deconstructing Surfing, Surfing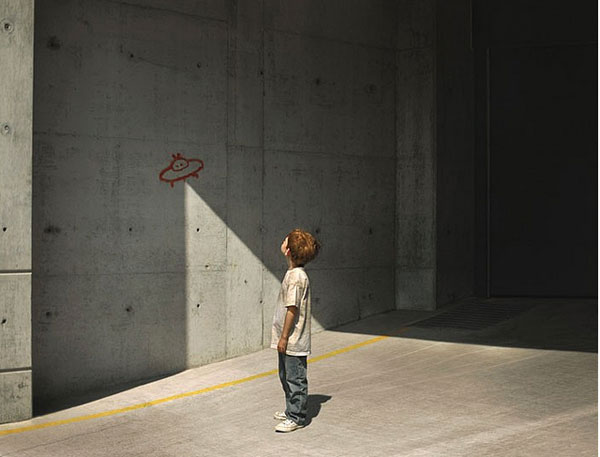 "An inability to translate one's supposed values across situations is an indicator that what one touts as a value may be a thinly veiled marketing ploy for self-promotion."
Reminiscent of whitewashing, green washing, eco-washing, and cause-washing are various ways corporations and individuals enshroud themselves within a halo of benevolence in order to project an air that will entice potential customers who have become more conscientious consumers. The question of whether or not it matters why a company or an individual chooses to participate in philanthropy is an important one to ask.
My first encounter with this concept occurred in late 2009, when I was participating in an attempt to stage the Women's World Longboard Contest at Swami's, Encinitas in 2010. This experience was a transitional moment for me personally. I started off moving fervently in one direction and ended up humbly shoe-gazing and questioning many of my own intentions during the process.
A Brief Tangent in Time
To say that I learned a few lessons from this undertaking is framing the experience mildly. The direction I was coming from was one of frustration toward Roxy Europe, whose executives made decisions regarding the ASP World Women's Longboard Championship, which resulted in broken promises to the legacy of the Women's World Longboard Championship, an event that began in 1999 by Hank Raymond and Toes on the Nose, and was later passed to Linda Benson, with the blessings of Raymond and women longboarders.
In the interest of business, Roxy Europe has continually made decisions that have left the majority of professional women longboarders in a perpetual game of pickle when it comes to their only ASP rated championship event. In 2009, RYE threw their substantial financial weight around and shrugged off a written agreement that stated they would hand the championships back to the WWLC legacy after three years. They had run the event for five years without contention, but this particular year, the call to bring the event "back home" was particularly audible.
This recalled the moment in 2005 when RYE attempted to run the first ASP rated women's longboard championship in Biarritz. This was also the first year Benson ran the WWLC in Ocean Beach after receiving the legacy from Raymond. When contacted, RYE stated that they were unaware that there was already a legacy of world championships (though their main female longboard ambassador had participated in the event for many years). Additionally, the ASP had contacted Hank Raymond while he was running the WWLC in Costa Rica regarding sanctioning the event through the ASP. It seems strange that Benson was not contacted in 2005 by either RYE or the ASP after the possibility of crowning two world champions compelled a conversation.*
Benson, RYE, and the ASP finally sat down and chatted about the conflicting events. Hindsight being 20/20, this seemed more a formality than any sort of real negotiation. Benson had a legacy, RYE had money, and the ASP follows the money under the auspices of "giving the best opportunities to the best surfers." Benson walked away with the Roxy Jam at Cardiff (2006-2008; three years of the Jam at Cardiff in exchange for not holding a WWLC event which would be held by RYE for the next three years in a contract with the ASP), RYE with the only Women's World Longboard Championships sanctioned by the ASP, and the understanding that past champions would be acknowledged/honored by RYE, in the legacy of the WWLC.
Fast-forward to the antics of RYE with the Women's World Championships in Biarritz this past year (2011). It should come as no surprise that RYE, after outright denying and disrespecting their agreement with Benson, would drop a women's shortboard WCT event into the Biarritz Roxy Pro festival, effectively cutting into the air-time and focus of women longboarders as the two events were run simultaneously. The next big bomb dropped last week as Roxy Europe announced that next year, 2012, they would drop the women's world longboard championship event altogether. Did RYE know that there would be, for the first time ever, the opportunity for women longboarders to compete in two world championship events in 2011 (the second being the one in China)? And knowing this, did they position themselves to take on the women's shortboard WCT with the explicit plan to drop the women's longboard championship in 2012?
This forces the women longboarders to once again, surf in only one event to gain their championship, only now, it is farther away and more inaccessible. It remains to be seen whether or not the Chinese government will continue to pay for their travels, expenses, and accommodations. If not, only those who are sponsored by the event's sponsor (Swatch), or are otherwise in a position to expend this kind of money and time for travel, will be able to participate. Not the best surfers, only the sponsored and the privileged. Women's lonboarding sits at the very bottom of the totem pole in the surf industry. There are very few women longboarders being paid to surf at this point. Of those who do get paid, nearly all must work to supplement the scraps they are given by their sponsors to live, much less to travel.
Lessons Learned
Wrapped up as I was in the frustration of broken promises, RYE throwing their financial weight around, and the acquiescent, shrugging shoulders of the ASP, it was with a certain myopia that I joined the move to get the legacy of the WWLC event set-up at Swami's for 2010. There was push-back from many in the local surfing community, many who I had grown up surfing with, and many who knew nothing of me, nor I of them.
Swami's was a location of significance for everyone involved, so much so, that the conversation about a contest at Swami's quickly devolved into a struggle marked by an "us" vs. "them." Various crude assumptions and judgments were made, malformed roles were cast and attacked, and invariably, communication became nearly impossible. Passions flared and people I know I would stand with on a different day felt like enemies. People weren't being addressed or treated like people, it was one cause against another, and damn the rest!
Before the campaign ended, I had to own what I brought to the matter, I had to acknowledge my own rigidity and determination to throw mud in the face of broken promises, at the expense of keeping an open mind, honestly considering alternatives, and seeking clear communication from the local surfing community. There were certainly off-color characters engaged in the ruckus that no amount of clear communication would have altered (especially online, under the cover of anonymity), but the frustrations I brought over and how I functioned through them, was not helpful. I vowed to approach future choices with the lessons that I had learned from this experience.
Wearing a Mask or "Branding"
One of the complaints/cautions that was raised by those who opposed the event, that has stuck with me since, was the concept of "green-washing" or "charity-washing"- using the environment or a charity to cover-up a profiteering scheme. I hadn't heard of "green-washing" or "charity-washing" before this. Since then, I have seen a great number of people and companies brand themselves in this manner, tacking environmental causes onto their lapels, cancer causes, whales, dolphins…
Let me be clear, there are worthy causes that deserve attention and there are genuine, authentic, human beings (even celebrities, for example, Geena Davis) who promote worthy causes. I do not want to take away from those who are invested in helping others, the environment, peace efforts, humanitarian efforts, etc. But when these causes become a means to attract consumers, increase profits, or to brand a company or promote an individual, shouldn't we question the validity or the integrity of the company or individual who is using this tactic?
I dislike being cynical about charity. After all, if it helps a worthy cause, does it really matter why a cause is taken up? Perhaps it does. Means do not justify the ends, after all, and touting environmentalism, for example, does not justify a situation where a group of men walks into a Mexican nature preserve near Scorpion Bay, then proceeds to pseudo-graffiti self-promotional crap all over the boulders in criminal acts. This is not some "sk8, thrash, burn" rebellion, this is wanton hypocrisy (check out their sponsors and the themes of their websites), blatant disregard, thinly disguised as… "art?"
Street graffiti is a great love of mine. Basquiat, Banksy, the Os Gêmeos Bros… I love 'em. There is purpose, expertise, there is expression, and there are messages being communicated through the medium of their art in an environment that is urban. What is this?
From
here
From
here
From
here
The most important lesson that I have learned over the course of the last few years is that talk is cheap when it isn't infused with action. It is in action that the truth of an individual's, or a company's, values manifest. This can work either for you, or against you. I have known companies who say they are the reason women's professional surfing exists, and then watch as their advertising trivializes and exploits women in advertising, and balk as they drop women's surf events from the tour. I have known rotten mouths whose actions are courageous, charitable, and deserving of respect. I have also known obsequious smooth talkers who would stab you in the back given the chance. I have known people who spout Christian values as if the Bible was married to their tongues, but in action, they are indistinguishable from psychopaths. I had to learn this lesson and am learning this lesson still… it is the lesson of integrity, I suppose- the doing of what you say you are.
Actions speak louder than words and values have a way of rising to the surface, like cream rises to the top, or in some cases, floats up like shit.
*(1/4/2012 edit: the ASP world championship in France was cancelled in 2005, following talks between Benson, the ASP, and RYE. An event for longboarding was still held in Biarritz, but it was not ASP sanctioned. Previously I had posted that two women's world longboard champions were crowned in 2005. This was incorrect. Kristy Murphy, the 7th WWL Champion, crowned in Ocean Beach at Benson's event, held her title for about 8 months before, in 2006, the first ASP World Women's Longboard Champion was crowned in Biarritz.)