"Women Who Run With The Tides" (video premiere)
Written by Cori, Posted in Feminism, Surfing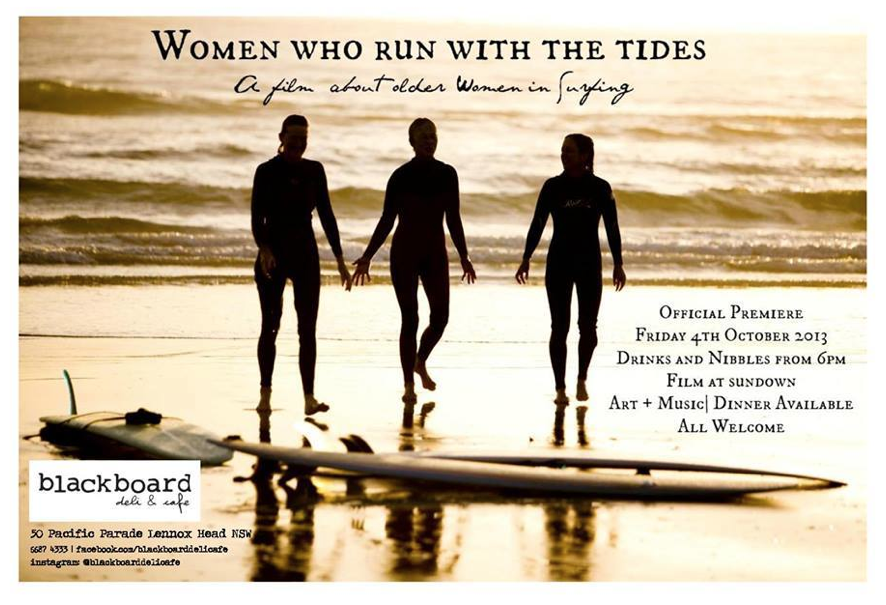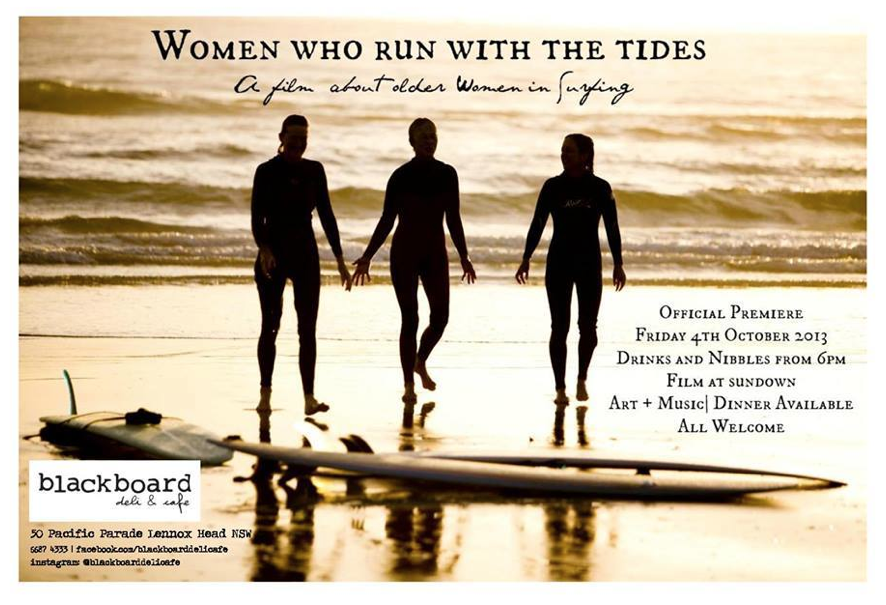 WOMEN WHO RUN WITH THE TIDES: a film about older women in surfing will be premiering October 4th in Lennox Head, Australia. For those of us unable to make the long trek to Lennox Head, filmmaker Michelle Shearer has offered us a wonderful opportunity to share in the spirit of this film the world over.
Regardless of your location, Michelle is going to make it possible for all of us to connect at the same time through the stories of these three ladies' friendship, life experience and love of surfing. Email Michelle at mimisurf03@hotmail.com and she will send you a link on the night of the premiere. We will all be able to watch this film together, whether in Lennox Head, California, Hawaii, Europe, South America… I hope to absorb the wisdom these ladies have to offer and share in the sacred space they create through their camaraderie and love of the ocean with you on October 4th!
To learn more about this film visit Women Who Run With The Tides on Facebook.
~*~
Ever wondered why films of older women in surfing are so hard to find? Read More…