Former CEO of Surfrider Foundation: "No on Measure A"
Written by Cori, Posted in environment, Surfing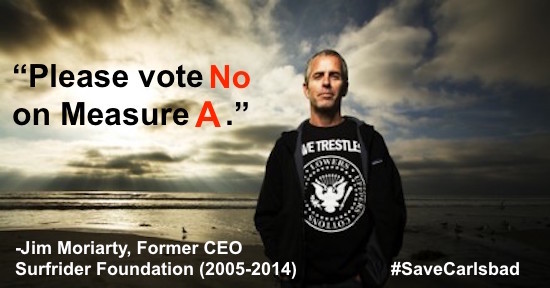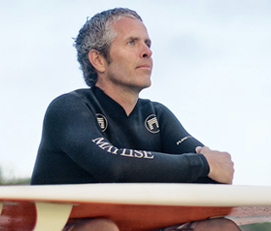 Jim Moriarty is one of my heroes and I am deeply honored to share with you that he is endorsing the "No on Measure A" grassroots efforts in Carlsbad, California.
During his tenure as CEO of the Surfrider Foundation, he played an integral role in the local-global movement to "Save Trestles" from a massive toll road project, a movement defined by its stamina and a great diversity of people, from the local Acjachemen people who call the Trestles area Panche, to surfers from around the world who travel to Trestles' for its world class surf breaks.
Surfing is often portrayed as a socio-politically disengaged, escapist hobby, but Mr. Moriarty intimately understands that through our shared love of the ocean and its surrounding environment, an engaged surfing community holds the power to successfully protect the natural spaces that define and enliven us.
I am so grateful to Jim for lending his support of the "No on Measure A" movement in Carlsbad. The developer has spent $8 million so far in his attempts to bypass a public vote on the project and circumvent standard California environmental review: unprecedented in Carlsbad.
This project will impact the entire region (traffic, green house gas emissions,…) and set a negative development precedent in California,  so our votes count for even more, Carlsbad!
You can read Jim's letter below and click on it to access the pdf file: